Transitioning the Complex, Technology Dependent CHILD from Hospital to Home Care- LIVE CLASSROOM 5/10/19
Live classroom
The purpose of this activity is to provide the learner with information on the disease process and skills or techniques used to manage these clients at home.
Criteria for Successful Completion of Activity to claim CE Certificate
Live Classroom:
Attend planned length of activity missing no more than 10 minutes
Validation by CE Administration of attendance via sign-in sheet 
You will receive an email, after 1-2 business days, prompting you to complete an evaluation on education.bayada.com
Evaluation must be completed within 1 month of event before course expires.
Target Audience
RNs
LPNs
All Health Care Professionals regardless of CE credit
Learning Objectives
By the end of this educational activity the learner should be able to:
Identify common diseases/disorders associated with the pediatric client
Identify common equipment utilized by the technology dependent child
Identify the steps involved when preparing a technology dependent child and their caregivers for discharge to home
Identify potential emergency situations associated with the child's airway and equipment emergencies
BAYADA Home Health Care - NJ PCP
163 E main Street
United States
DISCLOSURE
No relevant conflict of interest or financial relationships were disclosed for this educational activity by any of the authors or presenters.
Alyson Bolton, RN
Alyson has been a nurse for 37 years, in hospital, long term and the home care settings. She has most recently worked in home care as a field nurse, Clinical Manager and as Transitional Care Manager before accepting her current role as Nurse Recruiter to hire qualified nurses to care for the medically fragile population at Bayada. From working at a long term care facility for multiply disabled individuals  to her role as Clinical Manager, she has a strong background in managing children with various types of epilepsy. She spent 8 years working at Children's Specialized Hospital with both young children and adolescents where TBI and subsequent seizure disorders were common. She has witnessed many changes in the management of seizures over the years including better antiepileptics, diet and surgical interventions as well as long term effects of multiple medications. Alyson has worked closely with the Northeast Epilepsy Group to gain better understanding of epilepsy and its treatment.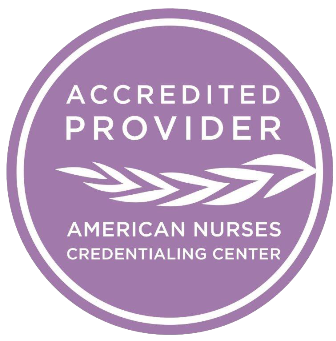 Available Credit
1.50

Contact hours (ANCC)

1.50

Participation
Cancellation/Refund
If course is cancelled:
By BAYADA; if the education is cancelled for any reason the learner will receive a full refund for any applicable course fee. BAYADA will not be responsible for any associated fees or costs such as travel or lodging.
By learner; any applicable course fee will be refundable up until one (1) day prior to date registered for the education. After this date the course fee may be non-refundable. BAYADA will not be responsible for any associated fees or costs such as travel or lodging.
Complaint Resolution
Contact education@bayada.com for any grievances and the complaint will be addressed within two (2) business days. Complaints will be disseminated to all appropriate parties for review and resolution of any conflicts or grievances.
Special Needs
Contact education@bayada.com for consideration of request. If special needs accommodations are not available, the participant will receive a full refund for any applicable course fee.
Required Hardware/software
Please see Techincal Support tab on Home Page