Tragedy of Traumatic Brain Injury - LIVE CLASSROOM 5/15/19
Live Classroom
The purpose of this activity is to provide the learner with information on the disease process and skills or techniques used to manage these clients at home.
Criteria for Successful Completion of Activity to claim CE Certificate
Attend planned length of activity missing no more than 10 minutes
Validation by CE Administration of attendance via sign-in sheet 
You will receive an email, after 1-2 business days, prompting you to complete an evaluation on education.bayada.com
Evaluation must be completed within 1 month of event before course expires.
Target Audience
RNs
LPNs
Certified Case Managers
All Health Care Professionals regardless of CE credit
Learning Objectives
By the end of this educational activity the learner will be able to: 
 describe the Types of TBI and Severity
 recognize Anatomy of Skull and Brain
 describe the Evaluation Process
 describe the Rehabilitation Process
 identify Post Acute Issues
 identify Employment Concerns
BCBSNC
1960 Ivy Creek Blvd.
Bldg. 200
United States
DISCLOSURE
No relevant conflict of interest or financial relationships were disclosed for this educational activity by any of the authors or presenters.
Stacey Rice, BSN, RN, CRRN, CCM
Stacey has over 20 years experience in nursing and is a Certified Rehabilitation Registered Nurse (CRRN) and Certifed Case Manager (CCM). She has worked in a variety of direct patient care areas; as well as for large insurance and workmans compensation organizations.  Stacey has been in home care since 2010.  She started at BAYADA by providing direct patient care to our technology dependent clients; subsequently moved into the office where she began supervising staff as well as implementing and maintaining plans of care.  Stacey has also performed the role of Transitional Care Manager assisting with care coordination for both assistive care and skilled care for technology dependent clients transitioning from hospital to home. She is currently the Director of the Adult Transitional Care Program and assists with complex case management.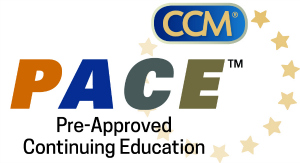 Available Credit
1.00

Contact hours (ANCC)

1.00

Participation

1.00

Clock hours (CCMC)

This program has been submitted to the Commission for Case Manager Certification for approval to provide board certified case managers with clock hours.
Cancellation/Refund
If course is cancelled:
By BAYADA; if the education is cancelled for any reason the learner will receive a full refund for any applicable course fee. BAYADA will not be responsible for any associated fees or costs such as travel or lodging.
By learner; any applicable course fee will be refundable up until one (1) day prior to date registered for the education. After this date the course fee may be non-refundable. BAYADA will not be responsible for any associated fees or costs such as travel or lodging.
Complaint Resolution
Contact education@bayada.com for any grievances and the complaint will be addressed within two (2) business days. Complaints will be disseminated to all appropriate parties for review and resolution of any conflicts or grievances.
Special Needs
Contact education@bayada.com for consideration of request. If special needs accommodations are not available, the participant will receive a full refund for any applicable course fee.
Required Hardware/software
Please see Techincal Support tab on Home Page