Self-Directed Learning
Video
One of the core values of BAYADA Home Health Care is "Excellence". A key result of this value is that home health care services will be provided to our clients with the highest professional, ethical and safety standards. Toward this end, it is our goal to prepare our Clinical Managers to make certain our filed employees are competent to provide care to our adult clients.
Criteria for Successful Completion of Activity
Complete all lessons in the Self-Directed Learning
Complete evaluation with electronic signature
BAYADA Clinical Managers, please submit your CE certificate to your Manager of Clinical Operations (MCO)
Target Audience
RNs
LPNs
Clinical Associates
Clinical Managers
Learning Objectives
By the end of this educational activity the learner will be able to:
describe the difference between training and competency
describe how to help field employees develop attributes that will lead to self-confidence in practice
identify the components of clear communication including verbal and non- verbal
define passive, aggressive, and assertive communication patterns
list learning assumptions
explain the principles of adult learning
describe Kolb's learning styles
list the environmental aspects of learning
design a teaching strategy
utilize GNOME as a focusing tool in precepting
explain the different clinical teaching methods
define the one- minute preceptor
list ways to effectively provide feedback
recognize red flag behaviors
DISCLOSURE
No relevant conflict of interest or financial relationships were disclosed for this educational activity by any of the authors or presenters.
Michelle Frost, RN
Michelle has over 23 years of nursing experience caring for adults in home care. Many of those years have included education, mentoring and training of new staff. She has been working in a leadership role related to nursng education at BAYADA Home Health Care for the past 2 years. In this role, she also develops and teaches educational programs in regards to adult nursing content.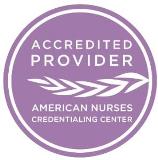 Available Credit
1.25

Contact hours (ANCC)

1.25

Participation
Cancellation/Refund
If course is cancelled:
By BAYADA; if the education is cancelled for any reason the learner will receive a full refund for any applicable course fee. BAYADA will not be responsible for any associated fees or costs such as travel or lodging.
By learner; any applicable course fee will be refundable up until one (1) day prior to date registered for the education. After this date the course fee may be non-refundable. BAYADA will not be responsible for any associated fees or costs such as travel or lodging.
Complaint Resolution
Contact education@bayada.com for any grievances and the complaint will be addressed within two (2) business days. Complaints will be disseminated to all appropriate parties for review and resolution of any conflicts or grievances.
Special Needs
Contact education@bayada.com for consideration of request. If special needs accommodations are not available, the participant will receive a full refund for any applicable course fee.
Required Hardware/software
Please see Techincal Support tab on Home Page