Journey to Healthy Aging: Delirium in the Elderly
Self- Directed Learning
Recorded Webinar
This course will assist clinicians in understanding and differentiating between delirium and dementia.  How to recognize signs, symptoms and risk factors will be addressed as well as how to use the Confusion Assessment Method.
Criteria for Successful Completion of Activity to claim CE certifcate
Complete entire Self-Directed Learning
Complete Post-Test with a passing score of > 80% 
Complete evaluation with electronic signature
Target Audience
RNs
LPNs
All Health Care Professionals regardless of CE credit
Learning Objectives
By the end of this educational activity the learner will be able to: 
recognize the signs and symptoms of delirium
differentiate between dementia and delirium
identify the risk factors of delirium
utilize the Confusion Assessment Method (CAM) to screen clients at risk of delirium
prepare appropriate treatment for delirium
Disclosure
No relevant conflict of interest or financial relationships were disclosed for this educational activity by any of the authors or presenters.
Allison Sterner, RN, RHC
Allison Sterner has been employed by BAYADA since 2006. She has researched and authored multiple presentations on human behavior including Delirium versus Dementia; Depression in the Elderly; Depression; Understanding Alzheimer's disease; and Health Coaching/ Motivational Interviewing - A partnership model gaining momentum. Allison facilitated a multi-disciplinary professional team to create a learning course focused on patients journeying from normal aging through a continum which includes depression, dementia, delirium, crisis intervention and non-pharmacologic interventions for behavior management.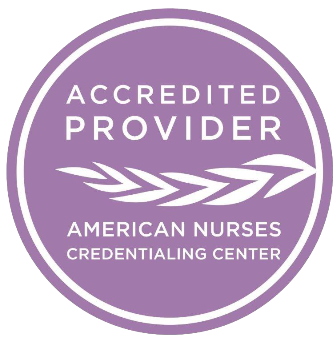 Available Credit
1.00

Contact hours (ANCC)

1.00

Participation
Cancellation/Refund
If course is cancelled:
by BAYADA for any reason the learner will receive a full refund for any applicable course fee.
by learner any applicable course fee will be refundable up until one (1) day prior to date registered for the education.  After this date the course fee may be non-refundable.  BAYADA will not be responsible for any associated fees or costs such as travel or lodging.
Complaint Resolution
Contact education@bayada.com  for any grievances and the complaint will be addressed within two (2) business days.  Complaints will be disseminated to all appropriate parties for review and resolution of any conflicts or grievances.
Special Needs
Contact education@bayada.com  for consideration of request.  If special needs accommodations are not available, the participant will receive a full refund for any applicable course fee.
Required Hardware/software
Please see Techincal Support tab on Home Page