Introduction to Infant Care
Self-Directed Learning
Video
One of the core values of BAYADA Home Health Care is "Excellence". A key result of this value is that home health care services will be provided to our clients with the highest professional, ethical and safety standards. Toward this end, it is our goal to prepare nurses with current pediatric experience with a refresher to provide care to our infant clients. This refresher course will assist in preparing you to complete the infant exam and begin a precepting assignment with an infant.
Criteria for Successful Completion of Activity
Complete all lessons in the Self-Directed Learning
Complete evaluation with electronic signature
BAYADA Pediatric employees, please submit your CE certificate to your office
Learning Objectives
By the end of this educational activity the learner will be able to:
Describe how to monitor infant growth and explain the basics of infant measurement
List infant safety precautions, guidelines and how to prevent SIDS
List the characteristics of a premature infant, concept of adjusted age and describe the ongoing problems of prematurity
List the guidelines for perfoming an inital and general infant assessment
List steps to taking an infant's temperature, pulse, respirations and blood pressure
Identify infant responses to pain and how to use the non-verbal pain assessment tool
Assess an infant's head, eyes, ears, nose and mouth
Assess infant skin and recognize various rashes and birth marks
Explain the difference between an infant and adult respiratory system, airway and ribs
Recognize and respond to respiratory distress in infants
Describe bronchopulmonary dysplasia (BPD) and persistent pulmonary hypertension of the newborn (PPHN)
Assess cardiac output, describe congestive heart failure (CHF) and list common congential heart defects in infants
Explain the anatomical differences of an infant's gastrointestinal (GI) system
Describe signs of dehydration and fluid requirements for infants
Administer medications and provide proper blood glucose management to infants
DISCLOSURE
No relevant conflict of interest or financial relationships were disclosed for this educational activity by any of the authors or presenters.
Margit Moran, RN, BA
Margit is the Director of Pediatric Clinical Education at BAYADA Home Health Care. She has over 30 years of experience caring for infants in home care, hospital, as well as in pulmonary, renal, infectious disease and cardiac clinic environments. She has worked in a leadership role related to nursing education at BAYADA for the past 6 years developing and teaching educational programs on infant and pediatric based content.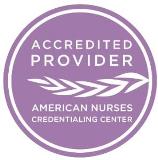 Cancellation/Refund
If course is cancelled:
By BAYADA; if the education is cancelled for any reason the learner will receive a full refund for any applicable course fee. BAYADA will not be responsible for any associated fees or costs such as travel or lodging.
By learner; any applicable course fee will be refundable up until one (1) day prior to date registered for the education. After this date the course fee may be non-refundable. BAYADA will not be responsible for any associated fees or costs such as travel or lodging.
Complaint Resolution
Contact education@bayada.com for any grievances and the complaint will be addressed within two (2) business days. Complaints will be disseminated to all appropriate parties for review and resolution of any conflicts or grievances.
Special Needs
Contact education@bayada.com for consideration of request. If special needs accommodations are not available, the participant will receive a full refund for any applicable course fee.
Required Hardware/software
Please see Techincal Support tab on Home Page